Benefits of a massage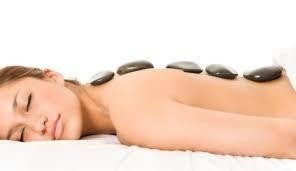 Author: Venelle Salon and Spa
Benefits of massage
One of the immediate benefits of massage is a feeling of deep relaxation and calm. This occurs because massage prompts the release of endorphins – the brain chemicals that produce feelings of wellbeing.
Levels of stress hormones are also reduced. Studies indicate that high levels of stress hormones impair the immune system.
Some of the physical benefits of massage and massage therapy include:
reduced muscle tension
improved circulation
stimulation of the lymphatic system
reduces stress
improved relaxation
increased flexibility
improved skin tone
improved recovery of soft tissue injuries
improves mental alertness
reduced anxiety and depression.
improved sleep
reduce pain
At Venelle Spa, we have several massages to choose from depending on your needs:
- Aromatherapy
- CBD oil massage
- Deep tissue
- Swedish
- Duet
- Himalayan salt stone
- Hot stone
- Indian head massage
- Pregnancy
- Reflexology
- Traditional Thai
- Thai aromatherapy oil ritual
Try our amazing massages at Venelle Salon, located in Park Slope Brooklyn.