Partial Highlights Vs Full Highlights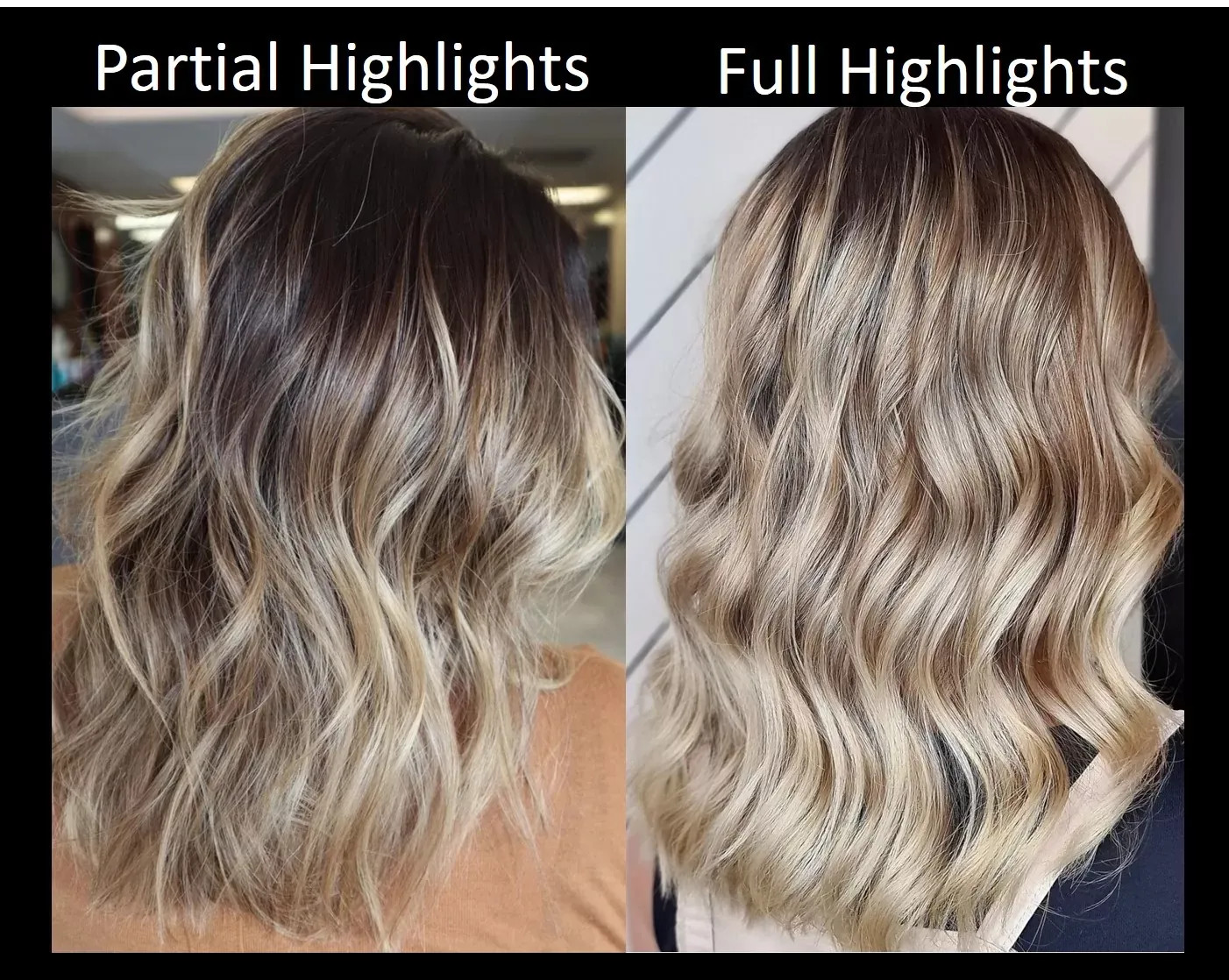 You're looking for a color refresh but don't know which color service is right for you: Partial highlights or Full highlights?
In the age of so many new techniques and finishes, it can be difficult to know what works best for your hair and how to choose the right highlight shade or technique. Maybe you haven't found your go-to hairstylist yet, but a knowledgeable hairstylist should use their expertise to help you understand the differences.
What are partial highlights?
Partial highlights are placed in sections, usually around the face to give off a brighter, face-framing look. Some stylists consider a partial highlight to be the entire top half or the top and side sections of your head. This technique is ideal for those seeking a more natural look, as it's designed to lighten their hair the same way the sun would and is a good option for clients that are adding some color to their hair for the time.
Pros of partial highlights:
· Less potential damage because it bleaches fewer strands of hair.
· More affordable than getting full highlights.
· Can be placed where you want to make it look like the sun naturally lightened the front sections of your hair.
Cons of partial highlights:
· You cannot see most of the color when you wear your hair up (such as in a ponytail).
· You cannot go "full blonde" or change color dramatically with only partial highlights because you will always have natural color on at least half of your hair.
What Are Full Highlights?
Every hair on your head is highlighted when you opt to full highlight. For people who desire more consistent hair color and don't want to display their natural hair color, full head highlights are the ideal solution. Your preferences may favor subtle, dramatic, or hefty full highlights. Full highlights are preferred because they produce a lighter appearance than partial highlights. It might therefore require extra upkeep.
Pros of Full highlights:
You can easily go from dark to light without necessarily bleaching all your hair.
You can choose your hair to look as natural or dramatic as you like.
Cons of full highlights:
Full highlights can be more costly than partial highlights.
High maintenance/ frequent salon visits.
How to Choose Between Partial and Full Highlights
Partial highlights are an excellent option for those who don't want to have a lot of regrowth, don't have the time and energy for overly high-maintenance hairstyles, and want to keep their hair in good health.
Full highlights are more of a high-maintenance style and it's a great option if you want more color consistency. A great option if you want to transition from darker to lighter hair without putting your hair through multiple coloring sessions.