HydraFacial Keravive Sculp Treatment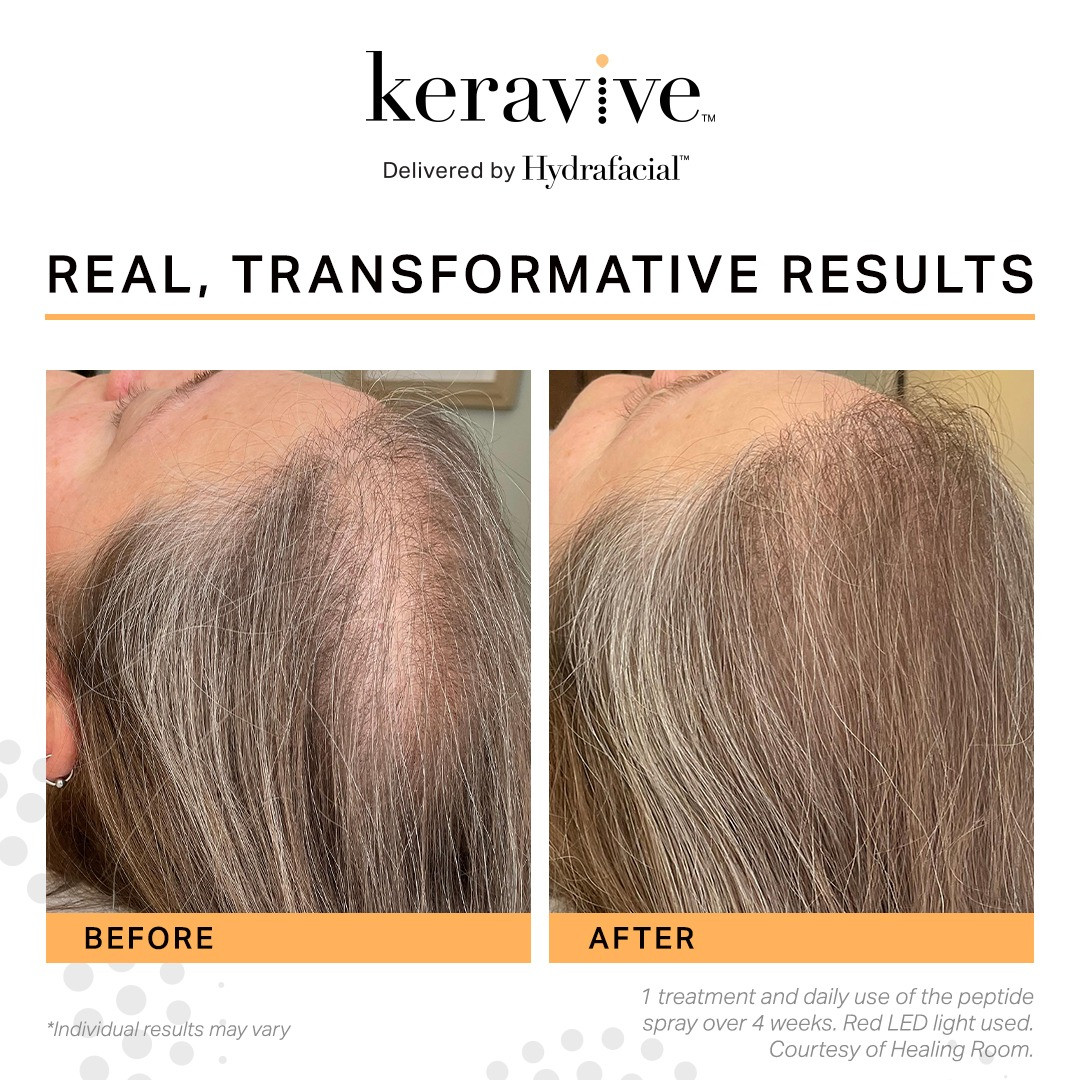 Author: Venelle Salon&Spa
HydraFacial Keravive scalp treatment NOW AVAILABLE AT Venelle Salon&Spa

Hydrafacial Kerative treatment supports natural hair growth with a hyper-concentrated cocktail of rejuvenation peptides to experience results like:

🤍 Cleaner, exfoliated, and hydrated scalp and hair follicles

🤍 Increased scalp circulation

🤍 Visibly approved appearance of healthier, thicker, fuller-looking hair

Keravive utilizes Hydrafacial's patented Vortex-Fusion Technology to deliver premium scalp care for a completely personalized client experience.
The 3-step treatment results in the optimal environment for improved natural hair growth over time.
Stimulates and opens hair follicles with light suction and gentle exfoliation, removing excess oil and follicle-clogging debris.
Infuses cleansed hair follicles and the surrounding skin with hydration, peptides, and growth factors.
Peptide-rich take-home spray enhances and extends results between treatments.